I'm introducing 2 more wonderful sponsors today!
They are sharing some of their fave photos & explaining how and/or why they chose to edit them that particular way!
Meet Jennifer of Mommy Huh!
"Although I have an undergraduate degree in graphic design, I have never had the opportunity to polish my photography skills. As a first time, smart phone is always in hand ready to capture each and every spectacular moment, as well as the mundane moments that are so cute I can hardly stand it. Instagram has allowed me to have basic photo editing and filter functions in my pocket. Although an iPhone is nothing compared to a proper camera (or as I call it, the ones that come with straps so you don't break it), it has added variety and a polished look to my pixelated digital photos."

Although the before shot was satisfactory, the right filter (and my new favorite) made this precious moment (visiting mommy at work) really shine.
Blog
Facebook
Twitter
Hellocotton
Google+
and next up is the amazing Karly!!

Hey all you lovely readers! My name is Karly and I blog over at Three in Three.

I am super excited to be able to share a few of my editing techniques today, and I hope you find them useful.




First off, I want you to know that you don't have to have a fancy camera to take good pictures. I own a Nikon D3000 and I use it a lot. But mostly when I am trying to capture something with a purpose, like a portrait to hang on the wall, or food for a recipe.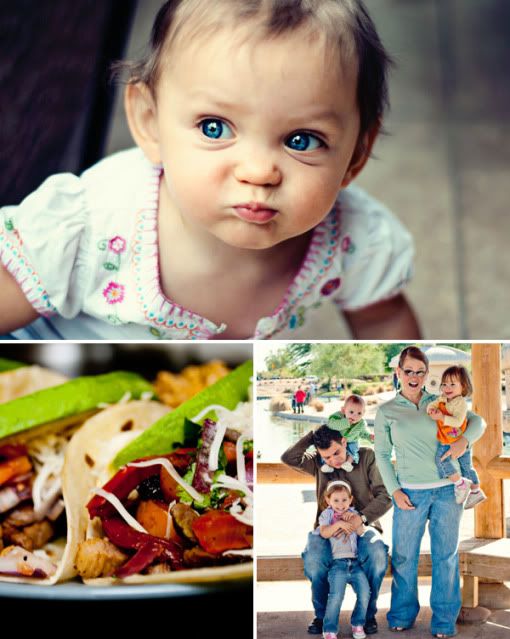 But the rest of the time I use my iPhone 3GS. Seriously super basic iPhone action. Like the photo below.
For this photo, I opened it up in Adobe Photoshop CS5 and started by fixing the blemishes on my face and the dark lines under my eyes using the healing brush tool (not spot healing). After that I used liquify under the filters tab set at forward warp to smooth out the contours of my chin and eye.
Once I was satisfied with my basic editing, I ran the
MCP Mini Fusion
action. I honestly use this action on 98% of my photos, I LOVE it. I adjusted the opacity of the different layers to suit what I was trying to accomplish, and then I ran the
Eye Love Sparkle
action and painted over my eyes and lips to give them an extra pop.
Finally, because I've been coveting my old red hair, I created a color balance layer and adjusted it until I liked the shade on my hair, then filled in the layer mask with black to hide the adjustments and then I used a white brush to paint away the black over my hair, revealing the red.
Does that make any sense? Ha ha ha, well, you can always stop by my blog and ask me questions!

So, they totally rock, right?
If you're interested in becoming a sponsor, I have a deal on today to help celebrate the Fourth of July!
You can use code HAPPY4TH for $4 off any spot!!