Life has been BUSY around here.
My photography has been in demand... ha!
I've been doing a lot of family shoots, and actually did my first newborn session this past weekend...
and a family/10th wedding anniversary session the weekend before that...
The kids have been feeling very crafty lately too!
Of course, there are the obligatory feet shot I'm famous for...
Ruby being so, so sassy in her Justin Bieber tee...
And me!
find me on instagram at mom2mandr
That IS my life lately.
What have you been up to!?
Don't forget to link up here to show us what you're carrying around in your purse, camera bag, etc!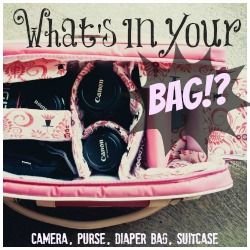 and our weekly photo challenge is live until midnight tonight... check that out here!